Class 4
Class 4 Curriculum Overview 2020- 2021
Useful Links
E Books
Lots of ebooks have been added to our website. Please use these as your daily readers. Pick one, read it and don't forget to have it signed off by an adult in your reading record.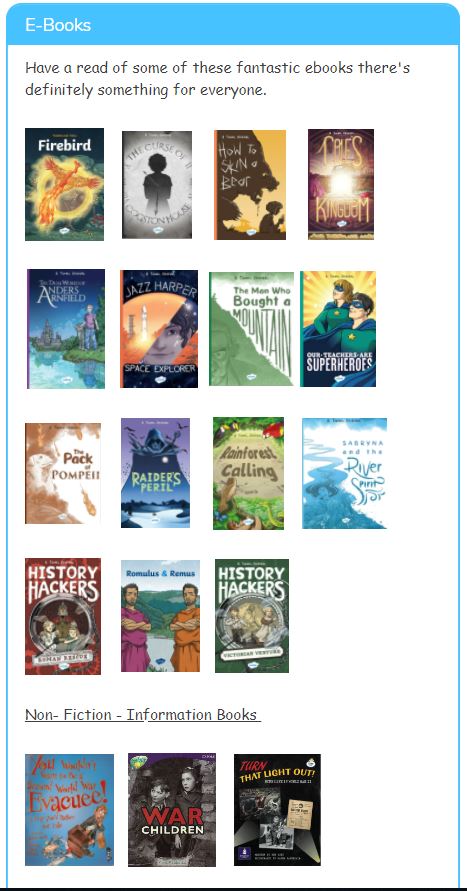 Weekly Homework Summary
Friday 18th September 2020
Year 6 children are invited to apply for the position of Head Boy, Head Girl.
The selection of this year's Head boy/girl will require you to make a short speech/presentation during our 'teams' worship on Friday 25th September 2020.
You should state why you would like to be chosen to be Head Boy / Girl and how you feel you can fulfill this role.
Think carefully about our school values.
Love and Friendship, Respect and Resilience.
Do you think you can promote these if you took up the position?
Friday 4th September 2020
Welcome back to school Everyone,
It is just fantastic to be back and see you all again. I'm delighted to be Class 4's new Class teacher. We've lots of exciting and interesting topics and Science to learn about this year.
We've already made a fantastic start to our school year with our Lockdown reflections. - Raps and Street Art-
Over the next few days, we will continue to establish our classroom and homework routines. Towards the end of this week, I will put an information sheet on our Class page which hopefully will answer most questions. However, we've been off a long time and there are lots of changes in the way we do things in school now, to keep everyone safe. So, please children don't feel overwhelmed by anything, ask questions and we'll find an answer or a solution.
Parents/Carers as always you can contact us through the school office and if Mrs Young can't answer your query. I will get back to you as soon as I can.
Homework
Spellings
So far we have taken home our 1st set of spellings.
Every Friday
We'll have a quick spelling check, each Friday morning before getting a new set of spellings. There will be opportunity to practise your spellings in school but you will also need to learn them at home and complete your spelling task.
Each week, I will set an assignment on Spelling Shed which matches your weekly spelling list.
Autumn Term Home Learning Part 1
English
Reading Comprehension
Writing
Write a letter home as if you are an evacuee during WW2.
Describe your feelings as you left the station.

What were the billeting officers like?

Who picked you?

What are your new family like?

How do you spend your time?

What is your new school like?

Do you have new local friends?

What are your hopes for the future?
Maths
Read the PowerPoint to find out who Alan Turin was and what he was famous for. Have a go at breaking the code to see what the messages say.
Challenge:
Make up your code by substituting different letters. Test it out on your friends, family and your teachers. Give them a clue by giving them a few letters 'T' 'E' 'A' 'S'.
Science
We are starting this year with a unit on Forces.
Submarines were widely used during the war. They could sail on the surface or underwater, so they could attack almost anywhere and anytime. They had special ballast tanks that could be filled with water so they sank, or filled with air so they rose to the surface.
Your mission is to build a submarine.
As always there are plenty of ideas for this on Youtube or come up with your own version.
Have a go at this fun science activity. Think carefully about the forces that help your submarine float and sink. Can you explain what is happening?
History/Computing
Become a museum curator. Decide what each object is. Next, chose just 8 objects for the Museum display. Chose the ones you feel best illustrate life on the Home Front.
(there are clues to the objects in the envelope )
Use your computer skills to edit the PowerPoint and give your reasons on each slide as to why you have chosen these objects to represent everyday life in wartime Britain.
Geography
Part 1
Locate the countries on the Map of Europe.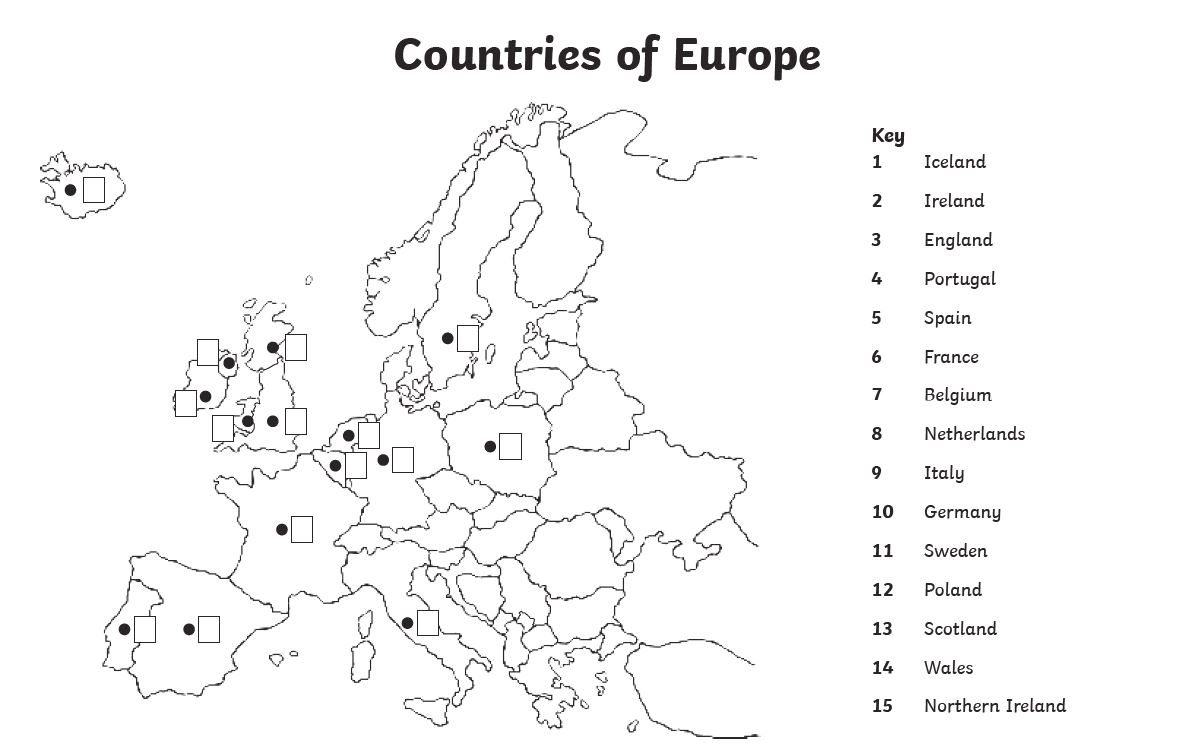 Part 2
Colour the wartime map of Europe. Use the Key and show the countries that were Allies, Axis, Axis controlled countries or neutral.
Art
Not all parents wanted their children to be evacuated — they wanted them to stay at home and for the family to stay together. The government created propaganda posters for lots of reasons during the war, but one of these was to persuade parents that their children would be safest in the country. This would also free up mothers to take on jobs in factories.
These posters were bold in design and often had simple, persuasive, catchy slogans. They told parents that it would be best for their children to be safely tucked away in the country and made evacuation seem like the only sensible option for all involved.
Have a go at creating your own evacuation propaganda poster.
R.E.
During World War 2, the Jewish people were persecuted by the Nazis. Find out about and understand some of the symbols and artefacts that are important to Judaism.
Design & Technology
Research what an Anderson shelter is and was used for. Next, design and build one to match the design criteria. Have fun with this, I'm looking forward to seeing your models in action.
Music