Science
We are proud to announce we have been awarded the PSQM (Primary Science Quality Mark). This is a fabulous achievement and demonstrates our school's commitment to providing excellent scientific teaching and learning.
Our children and staff have worked together to decide what Science looks like in Bishopton Redmarshall CE Primary School. As well as teaching the National Curriculum, here are our Principal Aims for Science in our school.
(Children and Staff of Bishopton Redmarshall CE Primary School)
Friday 12th October 2018
Class 4 had a visit from STEM Ambassador Dr Alan Brennan
He brought along lots of Lego so we could explore gears.
Then we had a go at building and programming Milo the robot using We Do 2 Lego.
(click on picture to link to gallery)
Wednesday 3rd October 2018
Our Year 6 children enjoyed an inspiration day at the 'Beacon of Light' in Sunderlamd
For 'Bring it on' - The North East exhibition for future engineers.
(click on the Logo to see the gallery)
Tuesday 13th June 2018
Class 2 and 3 visited the life centre in Newcastle.
They saw and engaged with some amazing science and technology
(See our gallery)

Bishopton's Summer SCIENCE Week 5th- 12th June 2018
What an amazing week we've had both indoors and out. Click on the pictures to take you to the galleries.
SABIC STEM Ambassador visit
We'd like to say a huge thank you to Sabic for their generous donation of Maths equipment which we will put to very good use.
Class 3 Water Rockets

- enthusiastically supported by Mums,Dads, Grandads, Grandmas, Aunties and Uncles - Thank You!!

Class 4 - Physics Show
Thank you to Miss Gamble from Yarm School for inspiring our interest in Particles.
Building a BUG HOTEL
Another big thank you to the PFA for continuing to vehemently support Science in our school as we continue our journey towards PSQM ( Primary Science Quality Mark)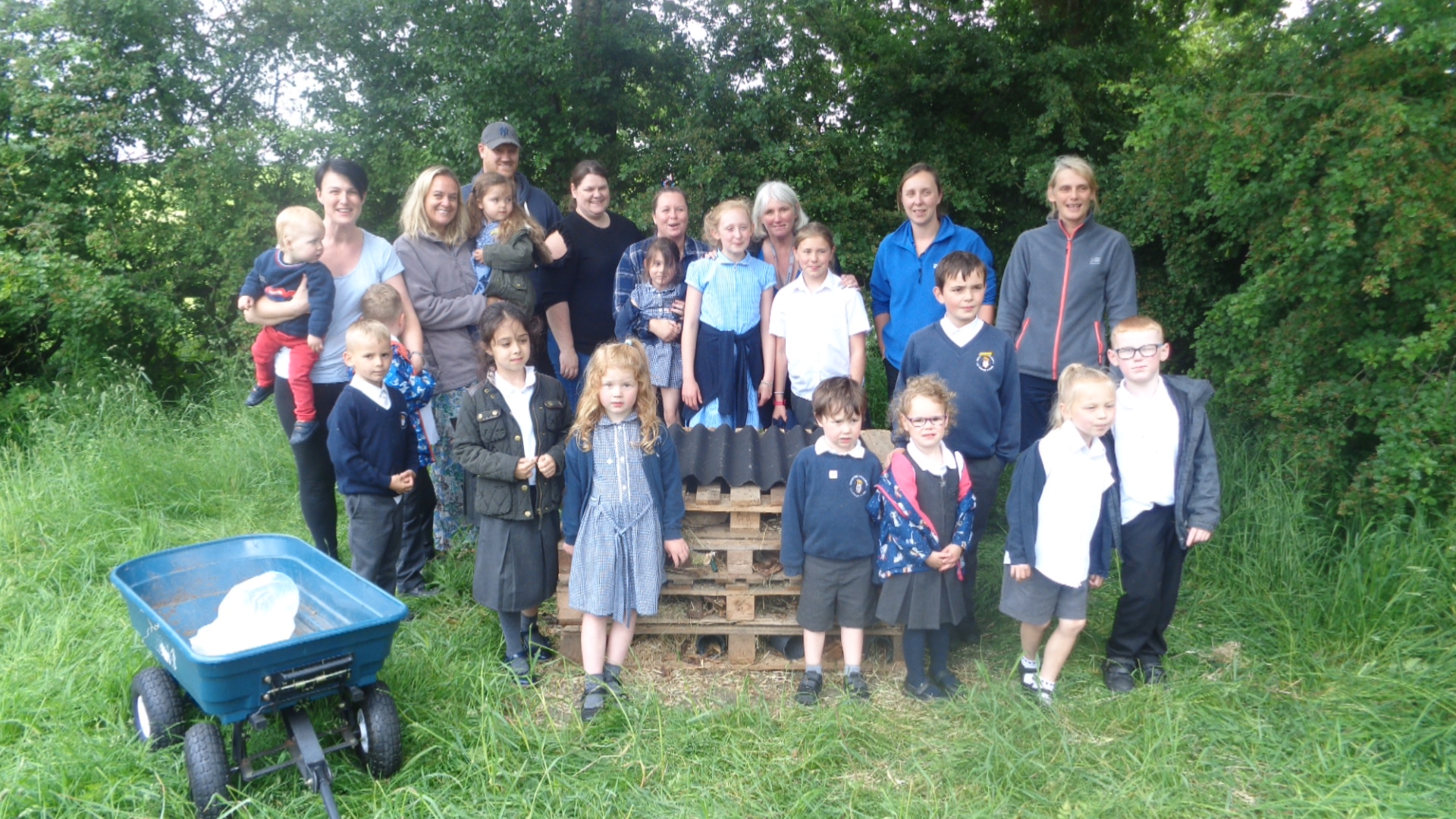 Class 2 - Have been on 'The Great BUG Hunt 2018'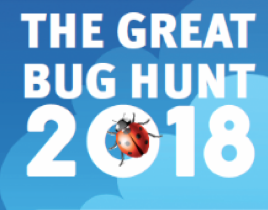 Class 3 have been carrying out a fair test using our new ramps!
Class 3 have been outside in the sunshine today identifying forces.
Click on the picture below to see our galleries

Well Done to the winners of our poster competition
Discover and Explore
Your entries are now winging their way to enter the National, British Science Week competition
1st Place
Sophia Crosby- Stewart Class 4
Runners up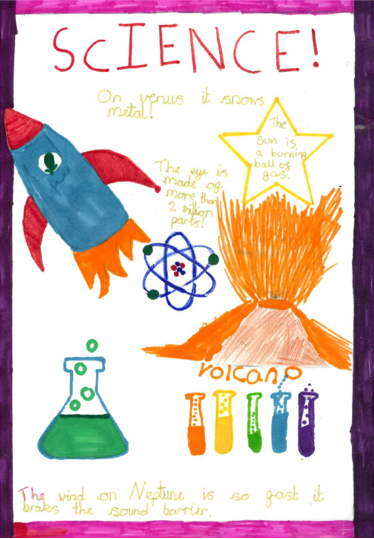 Jessica Mcqueenie Elsie Poole
Class 4 Class 4
British Science Week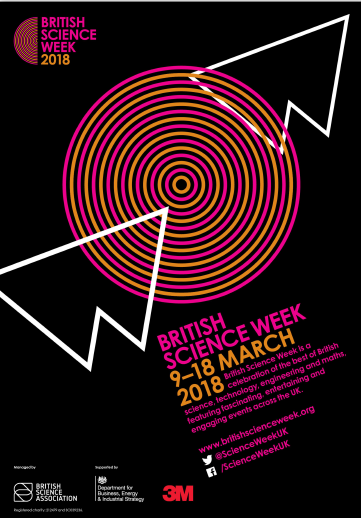 This year's theme for British Science Week is Discovery and Exploration
Our school has decided to explore 'Plastic' . This week each class will be carrying out an investigation connected with plastic. Look out for our findings on display in school shortly.
Poster competition
Why not try the virtual Race from the ASE ( Association for Science Education) It looks Fun!
Link on the picture for a link
Science in Action!!!